31
« on: May 09, 2011, 08:51:00 pm »
This train has been released!
Download Link: http://www.bvestation.com/downloadinfo.php?id=86
Although Im not officially working on any New tech ,Including the R160 ,[i have my hands full already

], I just wanted to show you guys something ive been working on for a while now . Although its not fully finished , i wanted to give you guys a preview to what you might see in the next update for the R160 :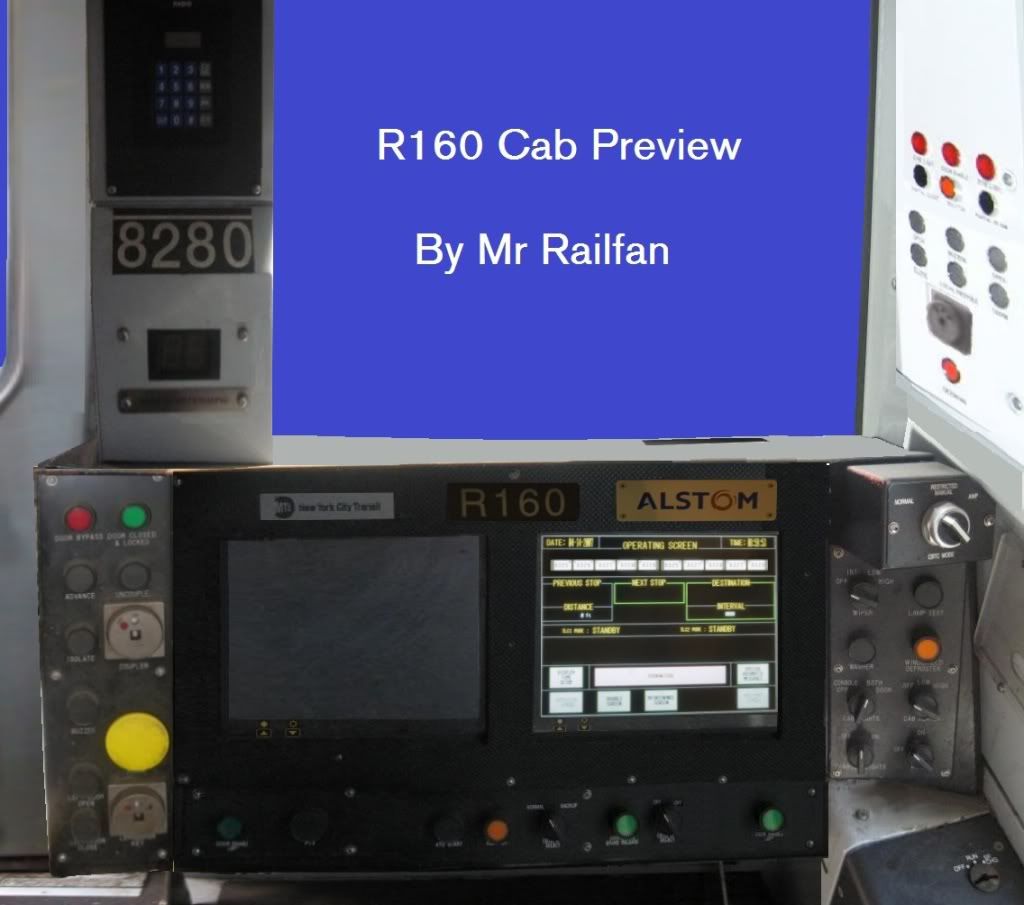 I also have a r143 Deviation of this panel so i should upload that in a little while .
Hope you enjoy this little preview
Also keep in Mind this is the first public preview of the cab and its in no way finished .