46
« on: November 06, 2012, 04:23:19 pm »
I have been looking into some site upgrades and with the help of the committee, we are able to make a realistic of subway map of all completed routes.
It will features just a regular subway map but real scale drawn lines that will show what developers are up to. I will leave a link to the different development pages also around the site that will help you to keep track of what is going on. If anyone is handy with Adobe Illustrator CS6 then you should be able to help out. I will update this thread with an example screen shot.
If your on a MAC computer, you can spread your two fingers on the mouse pad to enlarge the image.
I am still working on the Windows enlargement process.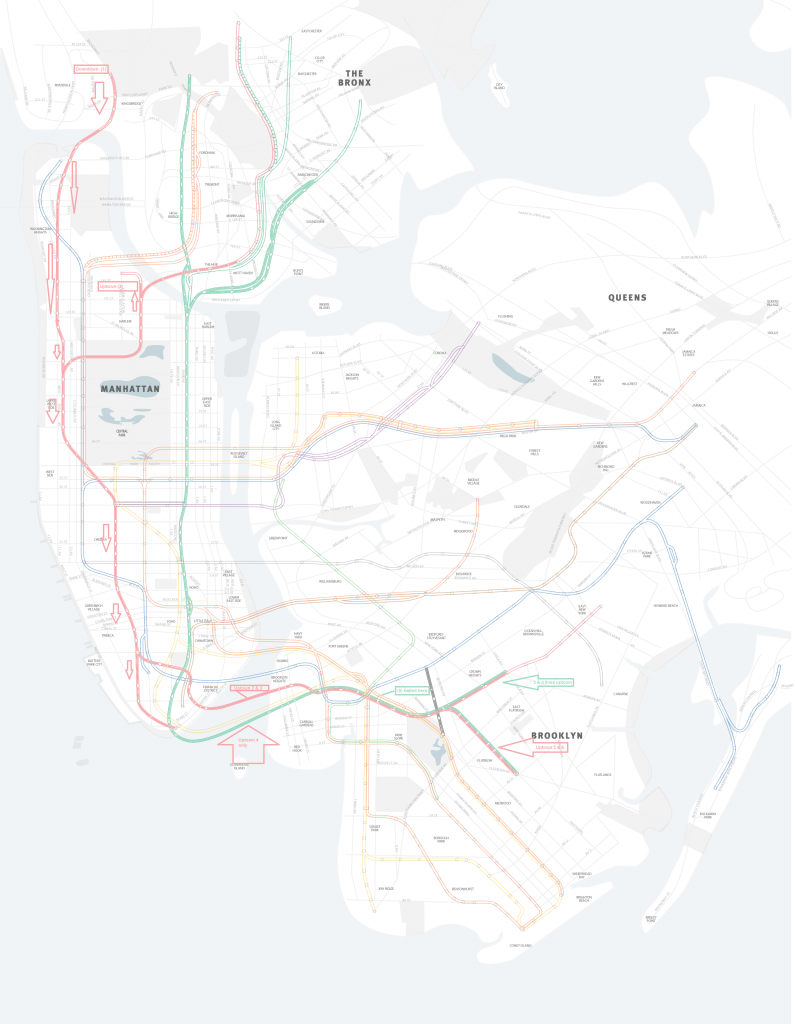 Most of the routes listed are either only going uptown. I will label the few going downtown and add links to respective threads and developers.



Developers: Twigga / Rayvon/ Phantom909 / Imanuel
The
(1)
line -
http://forums.bvestation.com/index.php?topic=593.0
The
(2)
line -
http://forums.bvestation.com/index.php?topic=1093.15
[2 via the 1 to 137th Street]
The
(3)
line - [Link to be posted soon]